About
Wandering Tiger is an award-winning film and theatre company based in Devon. We work with an ensemble of performers, artists, filmmakers, musicians, technicians and magicians to bring our unique brand of work to the stage and screen.
---
Luke Jeffery – Writer/Director
Luke is a writer/director and runs the Devon based film and theatre company Wandering Tiger. He is also a member of the BAFTA Crew programme and an Associate Artist at Exeter Phoenix.
Luke's latest short film, Hell's Bells, was produced as part of Creative England and the BFI NET.WORK's iShorts scheme for emerging filmmakers and has screened at a number of festivals around the country. In 2014 he wrote and directed Seeing Red, a short film set in the 1960s, which won the audience choice award at the Two Short Nights film festival.
Most recently Luke has created the immersive theatre shows Humbug!  and The Magnificent Mysto at St Nicholas Priory, Exeter. He has previously written several other plays, including Breathe With Me (Hall for Cornwall) and Sanctuary (Theatre Royal Plymouth). He also co-created Granny Eyeball, a family show which toured Devon.
Other experience includes working as a tour guide in a haunted cave, dressing up as a badger, and a brief appearance on ITV's Poirot.
---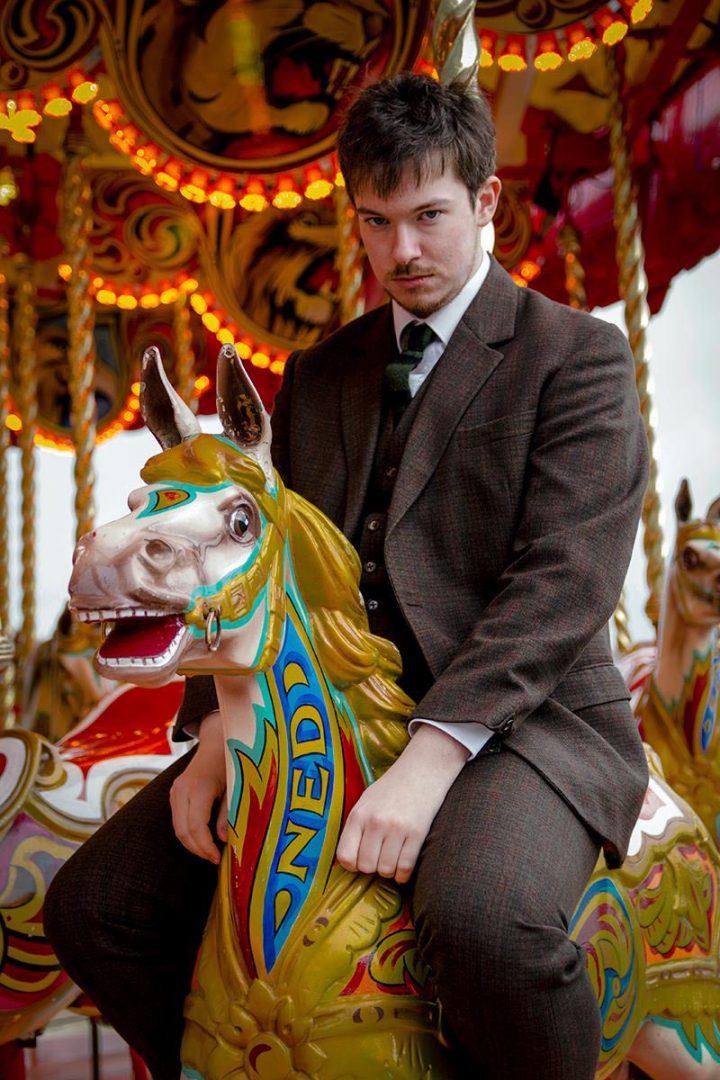 ---
Charlie Coldfield – Minister Without Portfolio
Charlie works freelance as an actor but also gets involved in the creative processes of Wandering Tiger, having co-written the script for Granny Eyeball (based on his own book) and co-produced Hell's Bells.
In 2017 Charlie wrote and directed Repercussions as part of Exeter Phoenix's short film commission scheme.
Other responsibilities include flattering Luke's enormous ego and persuading Luke to write good parts for him.
He lives in Devon because he lost a bet and would like to know when it's going to stop raining.
---